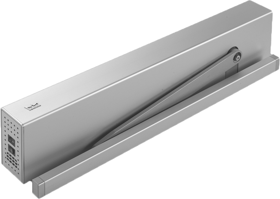 Push Side Top Jamb/Standard Width Aluminum
Part#: DDCED900J8SW689
Hot#: 150357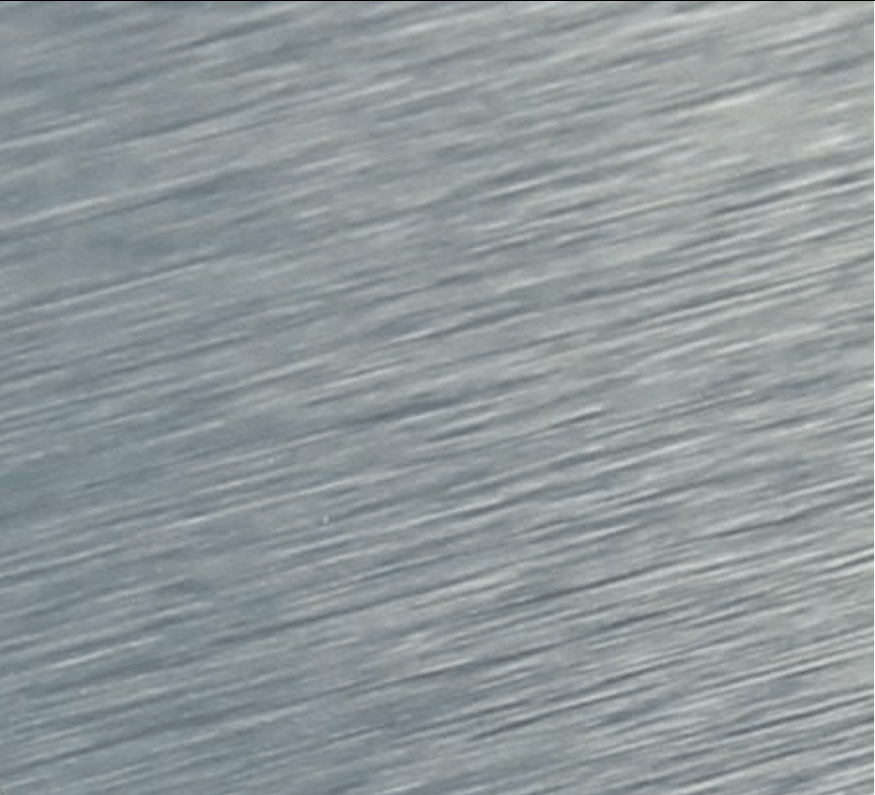 Finish:
Satin Aluminum
Overview
Specifications
Helpful Links
Dorma ED900 Swing Door Operators
---
DORMA's most advanced low-energy swing door power operator
The ED900 is fully ADA compliant – helpful for children, the elderly, persons with disabilities, or those carrying or pushing objects.
The operator is exceptionally quiet, safe, and easy to use. Doors open at precisely controlled speeds and forces, assuring safety for all users.
The ED900 features Contur design for a highly aesthetic look especially when used with the TS93 family of closers.
---
TECHNICAL DETAILS
Onboard power supply for access control devices: 1.5 A @ 24 VDC.
Maximum door size: 48" (1219 mm) wide.
Maximum door weight: 220 lb (100 kg).
Operator weight: 26.58 lb (12 kg).
Operating temperatures: 5-deg F to 122-deg F (−15-deg C to 50-deg C).
Standard operator dimensions: 27" W × 2-3/4" H × 5-1/8" D(685 mm × 70 mm × 130 mm).
Maximum opening angle:

Powered 110-deg
Manual 180-deg

Non-handed.
On-board cycle counter.
27" cover standard.
One unit for push/pull track and top jamb applications.
Axel extensions: 0, 5/16" (9 mm), 3/4" (20 mm), 1-3/16" (30 mm), and 2-3/8" (60 mm) - standard
CERTIFICATIONS
» ANSI/BHMA 156.19 Power Assist and Low Energy Power Operated Doors.
» UL and CUL listed for fire door operators with automatic closers.
» ICC/ANSI A117.1 Accessible and Usable buildings and facilities.
» Underwriters Laboratories: ANSI/UL 325 Door, Drapery, Gate, Louver, and Window Operators and Systems.
» California State Fire Marshall (CSFM) approved.
---
PROGRAMMABLE FEATURES
Opening and closing speed.
Hold open time: from 0–30 seconds.
Backcheck & latching angles.
Blow open/night bank hold open.
Wall blanking on pull side.
Safety sensor testing.
Delayed opening for unlocking:

From 0–400 milliseconds.
Use with electromechanical access control peripherals such as electric strikes or exit devices with electric latch retraction.

Closing force prior to unlocking:

Works with the delayed unlocking feature and accommodates reduction of latch bolt locking force prior to releasing the electro-mechanical access control device.

Opening and closing force.
Latching action force:

Power boost during latching cycle to overcome resistance for door seals, locking devices, or door/ frame misalignment.

Keep closed force:

Designed to keep the door in the closed position when unlocked.

Latching action angle:

For engaging the programmable latching action feature.

Opening angle range 2-deg thru 5-deg.
Push and go.
Program switch type.
Behavior following a power reset.
Cycle counter.
Opening angle.
Door closer/ automatic function.
Activation angle for Helping Force function.
Remote interface.
Backcheck when door is opened manually.
Astragal angles for double-leaf doors—Opening of the second door can be delayed up to 30-deg of when the first door is opened.
Wind load control:

Opening and closingcycles.
Variable include door size and weight, hinging, alignment, wind loads, HVAC imbalance.
Forces measured at each door must confirm with ANSI 156.19 to maintain ADA compliance.

After hours access hold open times:
Day/night (push/pull):

Unlocking during business hours.

Door position status:

Monitors when door has reached fully open or fully closed position.
Can communicate status to external monitoring device or console.

Activation via safety sensor on push side.
Thickness of door.
Deactivation of operator depending on contact setting.
Hinge clearance.
Reset of service interval display.
Level of factory settings.
Deletion of error log.
Internal program switch delayed activation.
Unlock in "Automatic" mode.
Function of status relay.
ED900 & Motorized Latch Retraction Exit Devices
The ED900 Automatic Operator can be used in conjunction with DORMA's Motorized Latch Retraction (MLR) 9000 Series Exit Device.
The onboard 1.5 A power supply of the ED900 can directly power and control one MLR device, providing seamless operation of an automatic latch retraction door without the need for an auxiliary power supply.
ED900, Electric Strikes & Electromagnetic Locks
The ED900 Automatic Operator can be used in conjunction with DORMA's Electric Strikes to provide Access Control to an opening.
---
Finishes
Standard Sprayed Finishes
» Aluminum: 689
» Bronze: 690 (Statuary), 691 (Dull), or 695 (Dark Duranodic)
» Gold: 696
» Black: 693
Specifications for DormaKaba Architectural Hardware DDCED900J8SW689
Specifications
| | |
| --- | --- |
| Finish Color | Satin Aluminum |
| Handing | Non-Handed |
| Mounting | Top Jamb |
| Series | ED900 Series |
| Supplier | Dorma |
| Voltage | 24V DC |
Other Specs
| | |
| --- | --- |
| Alternate Codes | ED900, ED900J8SW689 |
| Arm Function | Hold Open |
| Closer Type | Electronic, Power Operator, Surface |
| Grade | Grade 1 |
| Maximum Opening | 110° |
| Options | Standard Width |