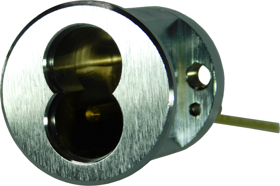 SFIC Rim Cylinder Housing
Part#: BES12E72-S2-RP-626
Hot#: 151800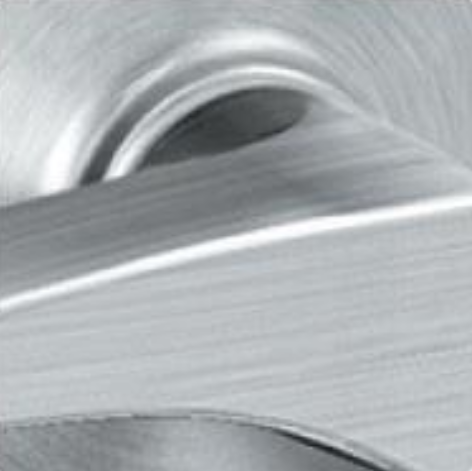 Finish:
Satin Chrome

Available: 99+ ( 67 DEN, 99+ KAN, 22 LA, 16 LV, 5 PHX, 79 SEA, 26 SLC, 23 STX )

Series Overview
Specifications
Notice: The info below is not item specific.
Best Access Solutions Inc 1E Rim Cylinder
---
Standard rim cylinder applications require the use of BEST's 1E rim cylinder series. BEST rim cylinders are interchangeable with other manufacturers' rim cylinders. BEST rim cylinders are machined from solid bar stock and are available in a variety of finishes. The standard package for the BEST rim cylinder includes cylinder, RP3 ring package, 1E-S2 spindle, clamp plate and clamp plate screws. BEST rim cylinders feature the BEST interchangeable core and may be master keyed into any existing Best system. Cylinder diameter — 1-5/32"
Specifications:
| | | |
| --- | --- | --- |
| 1E-62 | 1-3/16" | 1" to 2-3/4" |
| 1E-72 | 1-11/32" | 1-1/4" to 3" |
Standard Rings:
RP Standard Ring Package: The RP standard ring package includes a 1E-R3 ( 3/16" ) and 1E-R5 ( 3/8" ) ring.
RP1 Ring Package: The RP1 ring package for the 1E-76 cylinder includes a 1E-R2 (1/8" ) and 1E-R3 ( 3/16" ) ring.
RP2 Ring Package: The RP2 ring package for the 1E-64 cylinder includes a 1E-R2 (1/8" ) and 1E-R4 (1/4" ) ring.
RP3 Ring Package: The RP3 ring package for the 1E-62, 1E-72 and 1E-74 cylinders includes a 1E-R2 (1/8" ) and a 1E-R5 ( 3/8" )
Specifications for Best Access Solutions Inc BES12E72-S2-RP-626
Other Specs
| | |
| --- | --- |
| Alternate Codes | 12E72-S2-RP-626, 12E72RP626, 12E72S2RP626, 142993, 1E72RP626, BES12E72-S2-RP3-626, BES12E72RP626LC, BES12E72S2RP626, STN12E-72 S2 RP 626, STN12E72RP626, STN12E72S2RP626, STN1E72RP626 |
| Category | Cylinder Housings, Cylinders, Key Blanks & Accessories, Lock Components, Etc., Lock Parts, Lock Sets |
| Finish Color | Satin Chrome |
| Housing Type | 7-Pin, Rim, SFIC |