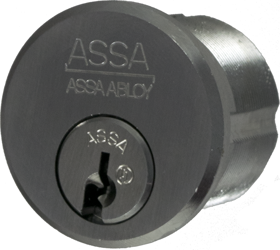 Twin 6000 Mortise Cylinder 1-1/8in Adams Rite Cam SNS (Sub-Assembled, No Sidebar)
Part#: ASA6551-1-626-SNS
Hot#: 123099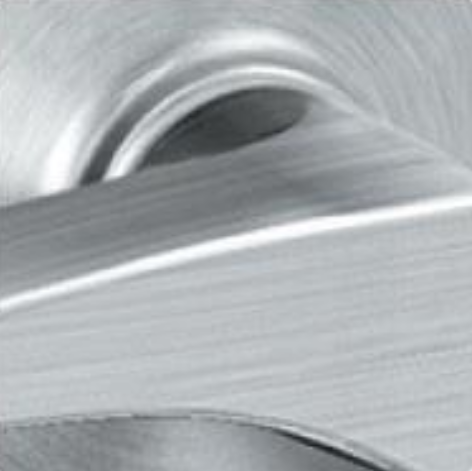 Finish:
Satin Chrome

Available: 99+ ( 73 DEN, 17 KAN, 4 LA, 1 LV, 20 PHX, 99+ SLC )

ASSA Mortise and Rim Cylinders
---
MORTISE CYLINDERS
ASSA provides a full line of mortise cylinders designed to retrofit into most leading lock manufacturers' locksets and exit devices including Sargent, Arrow, Schlage, Yale, Corbin-Russwin, Best, and Von Duprin.
Mortise cylinders are offered in lengths ranging from 1-1/8" to 2" and BHMA finishes 625, 626, 605, 606, 612, and 624. For special sizes, please consult Customer Service. ASSA mortise and rim cylinders are available in removable core for quick and easy rekeying capabilities.
FEATURES:
Benefits:

Drill resistant cylinder housing and plug
Case-hardened steel inserts and stainless steel pins
Two independent locking mechanisms to ensure optimum pick resistance
Inactive "false" grooves on side pins designed to increase pick resistance
Counter mill in each chamber position to further enhance pick resistance
Extremely close tolerances
Can be easily rekeyed in the field
With the purchase of one inexpensive kit, 1-1/8" mortise cylinder is easily converted to rim cylinder

Certification:

All ASSA Maximum+ and Twin Series Mortise cylinders are U.L. 437 listed

Technical Information:

Available in cylinder lengths 1-1/8" through 2" in 1/8" increments
Available with limited rotation and/or unidirectional features
13 cam options available
Cylinder housing and plug are made of high quality brass
Stainless steel top pins
Bottom pins and master pins are nickel silver
---
RIM CYLINDERS
Commonly used on apartment and condominium doors, ASSA rim cylinders are used on vertical deadbolt locks and are also designed for commercial exit and panic devices.
Available with either horizontal/vertical break-off or lazy-motion type break-off tailpieces, ASSA rim cylinders can be ordered with the standard or the Sargent rim exit device mounting patterns. The standard rim cylinder can be easily converted to a mortise cylinder by simply replacing the rim tailpiece assembly with the appropriate cam.
FEATURES:
Benefits:

Drill resistant cylinder housing and plug
Case-hardened steel inserts and stainless steel pins
Two independent locking mechanisms to ensure security and optimum pick resistance
Inactive "false" grooves on side pins designed to increase pick resistance
Counter mill in each chamber position to further enhance pick resistance
Extremely close tolerances
Can be easily rekeyed in the field
Standard and Sargent hole pattern available
Standard rim cylinder is easily converted to mortise cylinder

Certification:

All ASSA Maximum+ and Twin Series Rim cylinders are U.L. 437 Listed

Technical Information:

Available with limited rotation and/or unidirectional features
Cylinder housing and plug are made of high quality brass
Stainless steel top pins
Bottom pins and master pins are nickel silver
---
FINISHES
» 625/US26 Bright Chrome
» 626/US26D Satin Chrome
» 605/US3 Bright Brass
» 606/US4 Satin Brass
» 612/US10 Satin Bronze
» 624/US10B Dark Oxidized Bronze
Specifications for Assa Abloy Inc. ASA6551-1-626-SNS
Specifications
| | |
| --- | --- |
| Cam/Tailpiece | Adams Rite Cam |
| Cylinder Type | Mortise Cylinder, Twin 6000 Classic |
| Finish Code | 626 |
| Finish Color | Satin Chrome |
| Keyway | Assa Profile 51 |
| Manufacturer | ASSA Abloy |
| Size | 1-1/8in |
| Supplier | ASSA |
Other Specs
| | |
| --- | --- |
| Alternate Codes | 123099, 6551-1-626-SNS, 6551-1626-SNS, 65511626SNS, ASA6551-1626-SNS |
| Category | Cylinders, High Security Cylinders, High Security Locks, Key Blanks & Accessories, Lock Components, Etc., Lock Parts, Lock Sets, Mortise Cylinders |
| Cylinder Style | Sub-Assembled, No Sidebar |