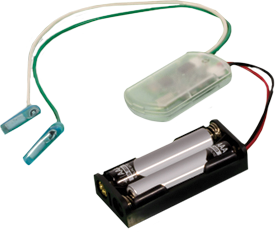 RF Transmitter 900 MHz w/Flag 3V
Part#: BEA10TD900PB
Hot#: 154443
BEA - 900 MHZ Digital Receiver - 10RD900
---
The BEA's RF-900 series transmitters and receiver are FCC Part 15 certified activation devices. Universally compatible with any door activation system or automation need, the 900 MHz wireless technology enables communication with any push plate, detection sensor or signaling device. The RF-900 series employs "frequency hopping technology" to allow secure, point-to-multipoint communication.
BEA's RF-900 series provides several advantages over legacy frequencies including greater transmission distances, with line of sight capability of 500 feet*. It emits a more robust signal through obstacles such as walls, partitions, doors or Low Emissivity glass.
* measured in open-air line of sight.
---
FEATURES:
Performs up to 500 feet line of sight
Works through Low-E glass
Up to four separate wireless receivers can be activated by a single transmitter
Built-in signal strength on receiver
Built-in low battery transmitter indicator
A maximum of 74 transmitters can be programmed to one receiver
Transmits a unique rolling code each time the switch is closed
Receiver Power: 12 to 24 V AC/DC
Transmitter Power: Flag Connector: 2 AAA Batteries, Handhelds: One 3V Battery
SERIES MODELS
Part Number
Description
10RD900
900 MHz digital receiver
10TD900HH1
900 MHz digital handheld transmitter
1 Button Control (1) 10RD900 receiver
10TD900HH2
900 MHz digital handheld transmitter
2 Button Control (2) 10RD900 receivers
10TD900HH3
900 MHz digital handheld transmitter
3 Button Control (3) 10RD900 receivers
10TD900HH4
900 MHz digital handheld transmitter
4 Button Control (4) 10RD900 receivers
10TD900PB
900 MHz digital flag connector transmitter for use with ALL activation Push Plates (2) AAA Batteries
Specifications for BEA Incorporated BEA10TD900PB
Other Specs