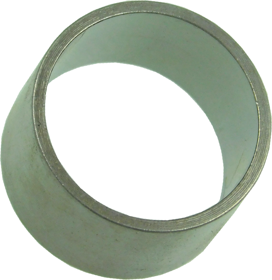 Cam Lock Spacer .530in High, .875in Diameter
Part#: MEDCP-160061
Hot#: 155651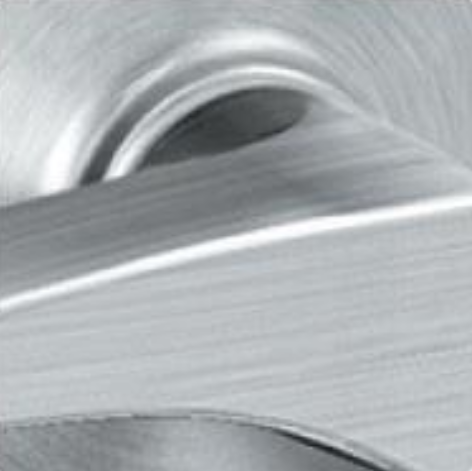 Finish:
Satin Chrome

Available: 21 ( 21 SLC )

Series Overview
Specifications
Notice: The info below is not item specific.
MEDECO Removable Core Cam Locks
---
Medeco® cam locks are available with a removable core feature allowing cores to be changed out in seconds, to provide an entirely new keying combination. For applications that may require instantaneous re-keying due to lost or stolen keys, or where periodic re-keying is done as a matter of good business practice, Medeco removable core cam Locks save valuable time and money. Removable core cam locks offer the same high security features of a Medeco cam lock with the convenience of a removable core.
---
FEATURES
Patented Key Control:

Protects against unauthorized duplication of your keys.

Quickly Change Cores:

Medeco removable provide quick and easy cylinder changes in the event keys are lost or stolen.

Protection From Physical Attack:

Medeco³ cam locks are UL 437 Listed and stand up to drilling, picking and other forms of physical attack.
BENEFITS:
Removable cores can be changed out in seconds to provide a new, secure keying combination.
All Medeco cylinders are constructed of durable machined brass components.
Hardened stainless steel inserts inside the cylinder provide the ultimate defense against drilling and other forms of physical attack.
Unique elevating and rotating tumbler pin system is virtually pick proof.
Patented Medeco³ keys may only be duplicated by Medeco or an authorized Medeco service outlet, and only at your request.
Locks can be keyed alike, keyed different, or master keyed depending on your specific needs.
Available in various lengths and rotations.
TECHNICAL INFORMATION:
Four or five pin models available depending on size.
Available in three standard sizes, 11/16 inch, 7/8 inch and 1 1/8 inch.
Two flat models available, key retaining only.
Clockwise or counterclockwise rotation, 90 or 180 degrees.
Keyed alike, keyed different or master keyed.
WARRANTY:
Warranted for two (2) years against manufacturer's defects.
APPLICATIONS:
Medeco® Removable Core Cam Locks can be used in any standard 3/4 inch diameter application and a multitude of markets including:

Safes
Communications
Alarms
Access Control
Banking
Utility
Data Encryption
Cabinets
Transit
Lockers
AVAILABLE KEY TECHNOLOGIES:
---
FINISHES
» 05/US03 - Bright Brass
» 06/US04 - Satin Brass
» 09/US5 - Antique Brass
» 10 - Satin Brass Blackened
» 11/US9 - Bright Bronze
» 12/US10 - Satin Bronze
» 13/US10B - Dark Bronze, Oil Rubbed
» 18/US14 - Bright Nickel
» 19/US15 - Satin Nickel
» 20/US15A - Antique Nickel
» 22/US19 - Flat Black
» 24/US20A - Dark Bronze, Clear Coat
» 25/US26 - Bright Chrome
» 26/US26D - Satin Chrome
Specifications for Medeco High Security Locks MEDCP-160061
Other Specs
| | |
| --- | --- |
| Alternate Codes | CP-160061, CP160061 |
| Category | Cabinet Locks, Cam & Drawer, Cam & Drawer Locks Etc., High Security Locks, Lock Sets |
| Diameter | .875in |
| Finish Color | Satin Chrome |
| Height | 0.53in |
| Manufacturer | Medeco High Security |
| Part Type | Spacer |