E Force Keyless Entry Controls for Deadlatches & Exit Device, Clutched Curved Lever, Dark Bronze Anodized (121)
Part#: ADR3090-01-121
Hot#: 143802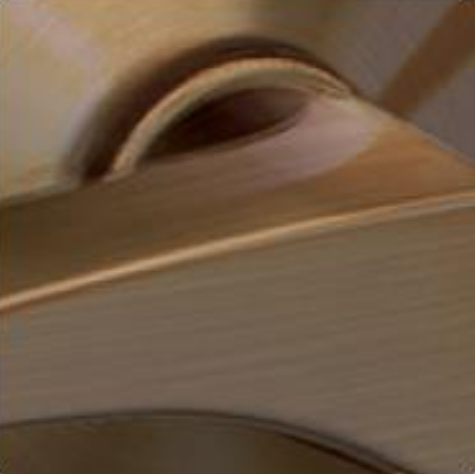 Finish:
Dark Bronze Anodized

Available: 41 ( 9 DEN, 4 KAN, 9 LA, 4 LV, 3 PHX, 4 SEA, 5 SLC, 3 STX )

Surface Mounted with concealed fasteners. Field selectable handing. Free-wheeling lever with clutch to prevent vandalism. Mortise cylinder control (1in to 1-1/2in range with AR/MS cam). Die cast housing and lever


Series Overview
Specifications
Helpful Links
Notice: The info below is not item specific.
Adams Rite Manufacturing 3090 Series
---
A battery-operated keyless entry control device, the eForce®- 3090-150 Keyless Entry provides access control for Adams Rite deadlocks, deadlatches, and exit devices. The eForce 3090-150 Keyless Entry is a battery-operated keyless entry control for Adams Rite deadlocks, deadlatches, and exit devices that is compatible with aluminum stile, steel, and wood door applications. The device can accommodate up to 150 users, including master, supervisor, and emergency users, plus two one-time codes. The eForce 3090 can operate in three modes: Standard, Passage, and Lockout. All programming is accomplished via the keypad. Device operation is confirmed by both a visual LED light indicator and an audible sound generated by a piezo horn. In the standard mode of operation, a programmed 2 to 7-digit character followed by a star (*) key allows for one entry when used with Adams Rite deadlatches or exit devices. The MS Deadlocks must always be relocked manually when used with the eForce 3090. Hold open time is adjustable from 1 to 9 seconds.
Features:
Surface mounted with concealed fasteners (1-3/4" to 2-1/4" door thickness)
Non-handed with clutched lever protection
Key override via mortise cylinder (1" to 1-1/2" length with MS® cam)
UV stable keypad material
Full outdoor rating: temperature range from -31°F to 151°F (-35°C to 65°C) and 5-95% humidity (non-condensing)
Powered by 4 AA alkaline batteries; supports 60,000 activations
Specifications:
Housing: The sleek-looking 3090 eForce measures 1-3/4" wide x 15-3/8" high, with Satin Chrome (626) and Powdercoat Dark Bronze (121) finishes.
Handle: Clutch-protected cast zinc alloy, finished to match housing, field selectable handing.
Compatible Locking Devices: The 3090 eForce retrofits to Adams Rite MS® Deadlocks, 4500 and 4900 Deadlatches and 8000 Series Exit Devices in 31/32" backsets and greater. Additionally, the 3090 eForce-150 is compatible with Yale 7200 Series and Corbin Russwin ED4000 Series exit devices (check model number for availability).
Options: RSK-3090, Remote activation input cable.
Standard Package: Individually boxed with installation instructions, manual, and mounting hardware for metal door applications from 1-3/4" to 2-1/4" thick. Shipping weight approximately 5.5 lbs.
Note: A cam plug is supplied for either the 3090-01 latch or the 3090-02 lock.
Finishes:
121 - To match 313 Dark Bronze Anodized
626 - Satin Chrome
Specifications for Adams Rite Manufacturing ADR3090-01-121
Other Specs
| | |
| --- | --- |
| Access Type | Electronic, Standalone |
| Alternate Codes | 143802, 3090-01-121, 309001121 |
| Category | Access Control, Commercial Electric Locks, Electric Locks, Lock Sets, Standalone, Standalone Locks, Standalone/Pushbutton Locks |
| Door Thickness | 1-3/4" - 2-1/4" |
| Finish Code | 121 |
| Finish Color | Dark Bronze Anodized |
| Frame Type | Aluminum, Hollow Metal |
| Function | Keyless Entry |
| Grade | Grade 1 |
| Handing | Field Reversible |
| Knob/Lever Style | Clutch Lever |
| Proximity Format | Keypad |
| Series | 3090 Series |
| Trim Category | Exit Device Trim, AR Deadlatch Trim |
| Users | 150 |