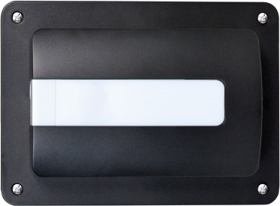 Z-Wave+ Wireless Garage Door Opener
Part#: 2GIGGD00Z-8-GC
Hot#: 174202

Available: 2 ( 1 PHX, 1 SLC )

2GIG® Z-Wave Smart Garage Door Controller (GD00Z-8-GC)
---
GD00Z-8-GC: Z-Wave Smart Garage Door Controller and Remote Controller Accessory opens and closes a sectional garage door remotely through a Z-Wave certified Gateway or Security Panel.
By adding the Z-Wave GD00Z-G-GC to your smart home system, prior to remotely activated door motions, you will receive audio and visual warnings. It is compatible with virtually any automatic garage door opener connected to a sectional garage door
---
FEATURES:
Compatble with virtually any garage door opener.
Easy installation and setup.
Provides audible and visual warnings prior to door movement.
S2 encryprion for more secure communication between hub and device.
Over-the-air firmware updates provide latest product enchancements.
Z-Wave Plus certification.
Meets UL325-2010 safety requirements.
Rande of up to 130 ft. between wireless controller and/or closest Z-Wave receiver module.
SPECIFICATIONS:
Power: 120VAC, 50/60 Hz.
Garage door position sensor frequency: 345 MHz.
Z-Wave Frequency: 908.42 MHz.
Range: Up to 100 feet between the wireless controller and/or the closest Z-Wave receiver module.
Network wide inclusion.
Scene: Command class.
Security compatible.
Certifications: FCC, ETL, UL 325.
Included Accessories: Power supply 120VAC / 60Hz to 12VDC; Garage door tilt sensor; Mounting bracket and hardware.
Dimensions (W x H x D):

Controller: 6.94" x 1.38" x 5".
Tilt sensor: 1.69" x 0.88" x 1.19".
---
FINISHES:
» N/A
Specifications for 2GIG 2GIGGD00Z-8-GC
Other Specs
| | |
| --- | --- |
| Alternate Codes | GGD00Z-8-GC, GGD00Z8GC |
| Category | Access Control, Alarms & Intercom, Burglar Alarms, Home Automation |