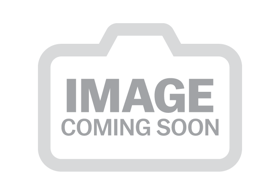 Mortise Exit Device Exit Only, LHR (Left Hand Reverse), 36in
Part#: FAL25M-EO-US10-36-LHR
Hot#: 176672
FALCON 25-M Series Mortise Exit Device
---
Panic exit hardware: The Falcon 25-M Series is the only device that pairs a tough, reliable exit device with our strongest mortise lock. The result is maximum safety and security in a single-point, mortise latch type device that also has an attractive touch bar design.
---
FEATURES:
Extruded aluminum construction delivers greater strength and impact resistance.
Includes panic exit and fire exit hardware for single and double door applications.
No exposed screws or rivets on the back of the device for a streamlined design and clean lines for a more attractive installation.
One trim input design provides maximum versatility and ability to use various trims.
Stainless steel push pad cover provides a scratch-resistant pushing surface.
Flush-end caps help prevent them from being destroyed or knocked off in abusive situations.
Narrow stile center case is ideal for storefront applications with narrow stile aluminum doors.
SPECIFICATIONS:
Hand: Handed.
Strikes: 1279 standard, F1280 and 1281 optional.
Latchbolt: 3⁄4" throw.
Deadlocking latchbolt: Standard.
Dogging feature: Half turn hex dogging standard. No threaded parts to wear out.
Cylinder dogging: Specify "CD" prefix. Uses 1-1⁄8" mortise cylinder with standard cam.
Mounting height: 40-1⁄4" from CL to finished floor. For mortise lock prep per ANSI A115.1-1990.
Electric functions: Can be interfaced with building security systems. Motorized electric latch retraction (fail secure only, not available with MEL), FSA/FSE trim, security monitoring, delayed egress and exit alarm available.
Stile: 4-1⁄2" minimum.
Projection: 2-3⁄4" maximum, 2" dogged.
Doors: 1-3⁄4" thick, wood or metal. Specify thickness if other than 1-3⁄4".
Fasteners: All mounting screws are concealed, sheet metal screws and machine screws standard.
Sex bolts: Recommended when device is used with hollow core wood, composite or light gauge hollow metal doors. For EO device, specify 6 - 425 (# 10-24) SNB. For devices with trim, specify 2 - 425 (# 10-24) SNB.
ANSI: Certified ANSI A156.3-2001 grade 1 standards.
Mortise lock: Heavy wrought lock case with investment cast or sintered steel parts. Lock face is forged brass—fits standard cutout. Locks are designed to fit standard ANSI A115.1 preparation for 1-3⁄4" doors. Deadlocked when auxilary bolt is depressed 5⁄16".
STOCK SIZES:
| | | | | |
| --- | --- | --- | --- | --- |
| 25-M | 3' | All | 4-1⁄2" | 2' 7-1⁄2" |
| 25-M | 4' | All | 4-1⁄2" | 3' 2" |
---
FINISHES:
» 605/US3 - Brass, Bright
» 606/US4 - Brass, Satin
» 612/US10 - Bronze, Satin
» 619/US15 - Nickel, Satin
» 622/US19 - Black, Matte
» 625/US26 - Chromium, Bright
» 626/US26D - Chromium, Satin
» 629/US32 - Satinless Steel, Bright
» 630/US32D - Satinless Steel, Satin
» 628/US28 - Anodized Aluminum
» 643e/US11 - Bronze, Aged
» 710/313AN - Anodized Duranodic
Specifications for Falcon Lock FAL25M-EO-US10-36-LHR
Other Specs
| | |
| --- | --- |
| Alternate Codes | 25M-EO-US10-36, 25M-EO-US10-36-LHR, 25MEOUS1036, 25MEOUS1036LHR, FAL25M-EO-US10-36 |