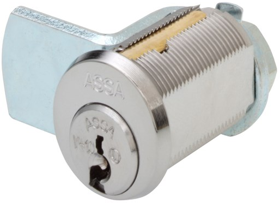 Twin 6000 Cam Lock Non-Key Retaining Sub
Part#: ASA7571-625-SUB-62-719
Hot#: 151343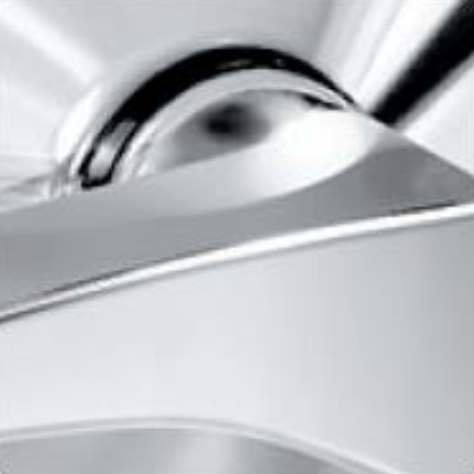 Finish:
Bright Chrome

Available: 18 ( 18 SLC )

ASSA ABLOY® Twin 6000 Cam Lock
---
ASSA manufactures the most rugged high security cam locks on the market today. The sturdy design makes it perfect for inner safe doors and compartments, cash storage containers, drug carts, gun cabinets, alarm control panels, and key storage cabinets. ASSA camlocks are operated with the same ASSA 6 pin high security key as the rest of our product offering and are available in both key retaining and non-key retaining models.
---
FEATURES:
Operated by 6 pin high security key.
Available in key retaining and non-key retaining.
31 different catches available.
Two independent locking mechanisms to ensure security and optimum pick resistance.
Inactive "false" gates in side pins designed to increase pick resistance.
SPECIFICATIONS:
7571 Twin 6000 Classic: Non-Key RetainingCamLock 360°.
Installation prep 22 mm, 7/8" Double "D" (punch available from ASSA)
Uses stainless steel hollow interchangeable core drivers.
Body and plug chromium plated brass.
Bottom pins and master pins are nickel silver.
ASSA warrants its cylinders against defective workmanship or wear resulting from defects for one year.
---
FINISHES:
» 625/US26 - Bright Chrome
Specifications for Assa Abloy Inc. ASA7571-625-SUB-62-719
Specifications
| | |
| --- | --- |
| Category | Cam & Drawer, Cam & Drawer Locks Etc. |
| Cylinder Type | Sub-Assembled, With Sidebar |
| Finish Code | 625 |
| Finish Color | Bright Chrome, Chrome, Chrome Plated, Polished Chrome |
| Keyway | Assa Twin 62-719 |
| Manufacturer | ASSA Abloy |
| Series | Twin 6000 |
| Supplier | ASSA |
Other Specs
| | |
| --- | --- |
| Alternate Codes | 7571-625 SUB 62-719, 7571-625-SUB-62-719, 7571625SUB62719, ASA7571-625 SUB 62-719 |